Contact Praxis Technologies
Thank you for writing down your goals. We look forward to helping you reach them.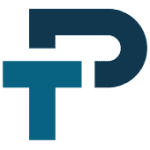 Praxis Technologies Digital Marketing and Branding Agency is based in Palm Beach Gardens south Florida. We specialize in the creation of engaging 4k responsive website design, organic and local seo, advertising campaigns, and content marketing. We help stabilize your business with premiere partnerships in IT Consulting.
Cordicate IT Enterprise Partner
WPTV NBC Scripps Advertising Agent
( 561 ) 299-1054
Speak to a project manager
Monday – Friday | 9AM – 6PM EST
Video is excellent for team meetings and we are capable of having a video conference on your preferred platform like Skype, Zoom, or Cisco Web Ex. We can screen share to best understand your goals and to explain our solutions.
All Clients are appointed a dedicated project manager to advise and administer website, IT and advertising campaigns with whom they can speak directly by email and phone.
Main Office
Palm Beach Gardens,
Florida 33410
Satellite Offices
Philadelphia, PA 19107
Los Angeles, CA 90068
4K Responsive Web Development
WordPress Specialists
Custom Website Design
PSD to Web
eCommerce Website Development
Branding
Search Engine Optimization
Organic SEO
Local SEO
Content Marketing
PPC Campaigns
Television Advertising
Television Commercial Production
OTT Advertising
Banner Ads on WPTV
Contests on WPTV
CRN Tech Elite 250 IT Provider
Elite level IT Certifications
Enterprise Cloud Architects
Onsite IT Support
Remote IT Support