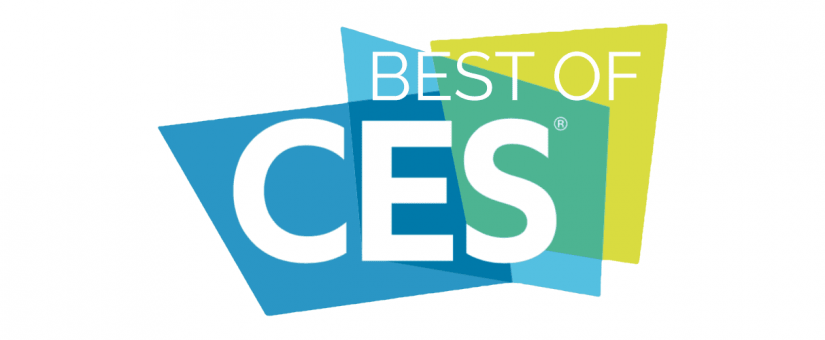 LAPTOPS | MONITORS | PERIPHERALS | MICE | EXTERNAL GPU | BEST GPU
Razer Blade Stealth and Core
The Razer Blade Stealth Ultrabook and its Razer Core External GPU would elevate any Office on the go. This small footprint setup offers the capability to use at the Office, then bring home to finish tasks like exporting video content, transcoding, and other time consuming processes.
The new Razer Blade features a 6th Gen Intel i7 2.5Ghz processor, 8GB Ram, an optional UHD 3840×2160 with 100% Adobe RGB color, or standard QHD 2560×1440 resolution with 70% Adobe RGB, and an External Core GPU powering it through its Thunderbolt 3 connection, 2 USB 3.0 ports, and an HDMI port to pair with an external Monitor. Then, pair all these fine parts above with a strong GPU like an AMD Fury or an NVidia 980ti, then this machine would almost be as strong as my full size ATX Desktop.
Razer Blade Stealth 13.3″ QHD+ Touchscreen Ultrabook (7th Generation Intel Core i7, 16GB RAM, 256GB SSD, Windows 10)
The over the top Dell offering for 2016 will be here soon and its a big one. Dell has announced the UltraSharp 30 featuring an OLED panel with 4K resolution, including their well know bezel-less design, miracast and wireless phone charging. It also covers Adobe RGB up to 97.8 % making it useful for color critical work. The estimated price however is coming in around $5000 to launch mid 2016. You can read more from Dell at CES here.
In good news the Dell UltraSharp 27″ and 24″ will have all the same features as its larger OLED brother, but with a LED screen, 1920×1080 resolution on the 24″, or the 27″ version with 2560×1440. Miracast, WiFi, Wireless Phone Charging and Bluetooth in one monitor is a game changer and a worthy investment.
Dell Ultrasharp U2417HJ 23.8″ Screen LCD Monitor with Wireless Charging Stand
Acer 34″ Curved Ultrawide with FreeSync
Acer is introducing a variation of its current top of the line monitor, a 34-inch Curved UltraWide QHD 3440 x 1440 resolution featuring Freesync to work with your new AMD GPU. The Acer 34″, Model #XR341CK, is due to arrive the end of February 2016.
For now, we have all the same features, minus FreeSync, with the Acer 34″ Curved Ultrawide featuring Mobile High Definition Link(MHL), 3440×1440 resolution in a 21:9 format along with 100% sRGB color and an excellent 4ms response time.
Acer XR342CK 34-inch UltraWide QHD (3440 x 1440) AMD FreeSync Monitor (Display Port, HDMI Port)
AMD has started strong with High Bandwidth Memory. HBM was first introduced in 2015 with the Fury X. However by mid 2016 we should see the AMD Fury Xx2, featuring 8192 Steam Processors, 6-8GB of GPU Ram or Above, and an included All in One water cooling system.
The Fury X, as it stands is capable of driving a 4k Monitor at a rate of 45-54 fps, which, when doubled with the included 2nd Processor of the Fury Xx2, will be able to work and play in 4k, while also handling multiple other processes. This is a big jump and well worth the investment.
XFX R9-FURY-4QFA RADEON R9 FURY X 4GB HBM 3xDP HDMI
Fury Xx2 became the AMD Vega
XFX Radeon Rx Vega 64 8GB HBM2 3xDP HDMI Graphic Cards RX-VEGMTBFX6
Corsair, known for its PC hardware, like RAM, Cases and Fans, has really come through strong on this decidedly low tech masterpiece for your home.   The Corsair lapdog holds a Corsair K65 or K70, plus gives ample room for your mouse of choice. It houses the wires for your keyboard in a separate compartment. And, it has built in USB 3 ports to power multiple peripherals. When this launches mid year 2016, at a quoted price point of $119.99 USD, we will pick one up for sure.
Corsair Gaming LAPDOG – Gaming Control Center
Logitech offers some very solid mice. And, their MX Master Mouse leads their field for 2016, especially for those who use a palm grip. Though, coming soon in mid 2016 Logitech will launch its G502 RGB, which will be a fine option for those seeking a claw grip. We've used the previous iteration, the Logitech MX Revolution mouse with its Darkfield sensor for years and enjoyed that, but the Master is even a step up from that.
A nifty feature of the new MX Master is that it unifies up to 3 computers with the click of a button switching between them. So, if you work on a PC Desktop as well as a Mac laptop, you can switch between them and keep the same mouse. Nice. The MX Master might just have us back.
Logitech MX Master Wireless Mouse – High-precision Sensor, Speed-adaptive Scroll Wheel, Thumb Scroll Wheel, Easy-Switch up to 3 Devices
Posted by Praxis Technologies
On 01/13/2016